Welcome to the E-ARK3 Project
E-ARK3 will further develop, enhance and expand the work carried out by the previous E-ARK4ALL project  to establish the Core Service Platform for the eArchiving Building Block DSI [link], which was officially launched in Brussels on 7th December 2018. In particular this will entail maintenance and development work on the existing set of specifications to ensure their topicality; the addition of further guidelines; and the expansion of the range of Content Information Types Specifications (CITS) to include eHealth, for example, in line with the project's strategic outreach plans (the current CITS are databases, geodata and Electronic Records Management Systems (ERMSs)). These developments to the specifications will be accompanied by updated and/or new supporting software services where appropriate, and there will be training, and validation testing services created for both the specifications and the software services. The development work will be carried out against a backdrop of proof-of-concept and other use cases, and towards the end of this two-year project, plans will be outlined for pilots and further initiatives to continue to encourage adoption and uptake of the eArchiving Building Block.
To accompany this technical and support activity, an extensive outreach programme will be undertaken during 2019-21, to build on the outreach activities in the E-ARK4ALL project and to continue to promote the eArchiving DSI with the intention of further engaging stakeholders and convincing them not only to make use of the open eArchiving services, but to carry on playing an active part in their further development. E-ARK3 will continue to promote a deeper engagement with, understanding of, and access to, eArchiving services among large, medium and small-sized enterprises in both the public and private sectors, national, regional and local authorities and administrations, aggregators and content providers, as well as individual citizens.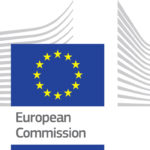 The European Commission have awarded Grant Number:
LC-01390244 CEF-TC-2019-3 E-ARK3
Under the CONNECTING EUROPE FACILITY (CEF) - TELECOMMUNICATIONS SECTOR, running from 1st November 2019 – 31st October 2021.