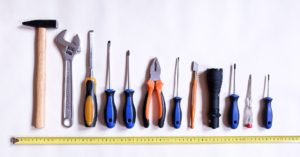 The E-ARK project (eark-project.com)
The foundation of E-ARK4ALL is the E-ARK project. E-ARK was a multinational archiving and big data research project that improved the methods and technologies of digital archiving. The project was co-funded by the European Commission under its ICT Policy Support Programme (PSP) within its Competitiveness and Innovation Framework Programme (CIP).
E-ARK Knowledge Centre (kc.dlmforum.eu)
At the close of the E-ARK project the results were handed over to the DLM Forum for long-term preservation and management. A section dedicated to E-ARK products can be found in the DLM Forum Knowledge Centre.
eArchiving general model (kc.dlmforum.eu/gm3)
The General Model of eArchiving is built upon the results of the E-ARK (European Archival Records and Knowledge Preservation) Project.
The DLM Forum is community of public archives and interested parties from government, commercial, academic and voluntary sectors who are active in information governance. It was founded by the European Commission in 1996. Today it is a not-for-profit foundation providing industry specifications, participating in activities and serving members.
The Digital Information LifeCycle Interoperability Standards Board (DILCIS Board) develops, publishes and supports standards which provide practical interoperability in digital archiving.
CEF Digital (ec.europa.eu/cefdigital/wiki/display/CEFDIGITAL/CEF+Digital+Home)
The digital arm of the Connecting Europe Facility, funds investments in digital building blocks such as eArchiving and cross-border digital infrastructures that improve the daily lives of European citizens.
CEF Building blocks (ec.europa.eu/cefdigital/wiki/display/CEFDIGITAL/Building+Blocks)
eArchiving is one of a number of Digital building blocks that help teams deliver digital public services faster, comply with regulation and make the digital single market a reality.
eArchiving (https://ec.europa.eu/cefdigital/wiki/display/CEFDIGITAL/eArchiving)
eArchiving provides the core specifications, software, training and knowledge to tackle the challenge of short, medium and long-term data management and reuse in a sustainable, authentic, cost-efficient, manageable and interoperable way.
Open Archival Information System (OAIS) (public.ccsds.org/pubs/650x0m2.pdf)
This General Model is organized around the Open Archival Information System (OAIS) reference model that defines the processes (pre-ingest, ingest, preservation, archival storage, data management and access) and information packages (SIP – Submission Information Package, AIP – Archival Information Package and DIP – Dissemination Information Package) of an electronic archive.
eArchiving Infographic [External Link]