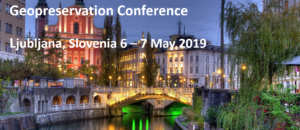 EARK4ALL Geopreservation conference is going to be an exciting two-day event that will bring together producers of geospatial information, archives, data repositories and solution providers.
In today's digital world, an increasing amount of born digital information also include spatial component. The environment in which such information is created and kept, however, is not made for long- term preservation. The purpose of the conference is to point out the key factors that affect the handling of geospatial data, its preservation and its further usability. It aims to connect different stakeholders from Europe and around the world in geospatial community, offering an opportunity for them to share their experience and solutions, face their common challenges and issues, and learn from each other.
More information will be available soon.